If you were thinking that 2020 couldn't possibly deliver any more bad news then think again. We've got some information which is far worse than the fact that most of the pubs are still shut and you need to tell your nan she hasn't made the cut for your Christmas support bubble (although she might be thankful after our nan-slapping antics this year).
Yes Goatshedders, it's fallen to us to break some news that is guaranteed to make Bristolians weep, Londoners lament and Mancunians get a cob on. Seriously, take a seat because you're not going to like this.
We're here to tell you that the UK is no longer the home of DnB.
That's right you heard us correctly. Like a fickle mistress, the spirit of 174 has left us for sunnier climes and New Zealanders now wear the DnB crown like the progressive and irritatingly nice usurpers they are. Here's a blow-by-blow of how this tragedy happened.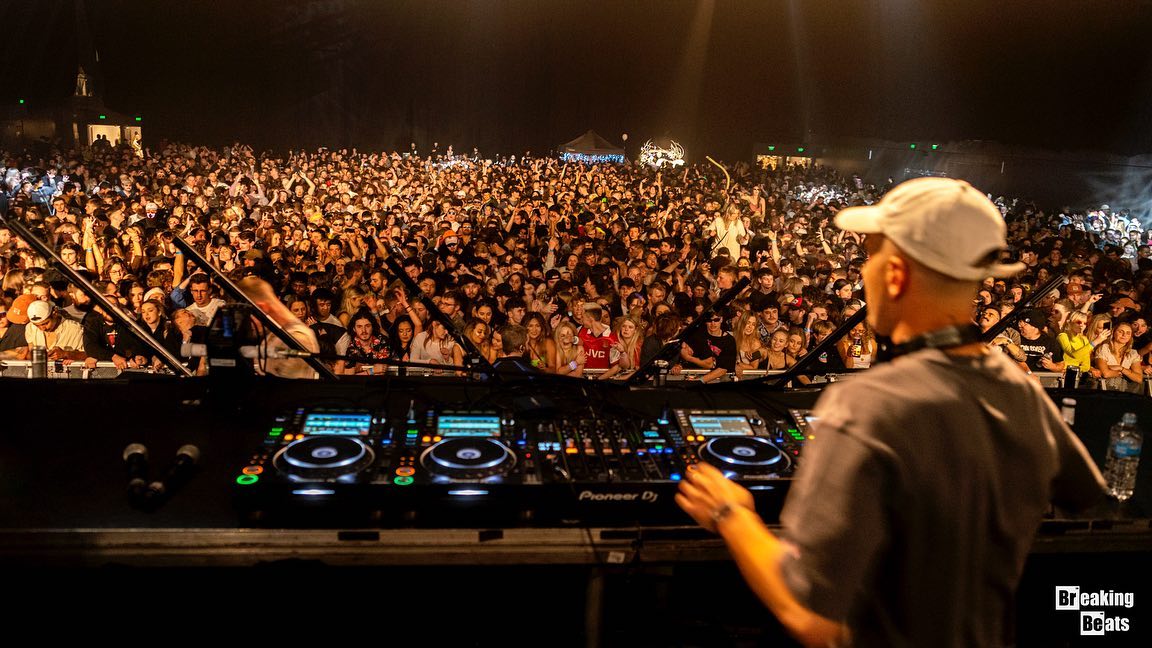 New Zealand won the great DnB meme war of 2020.
Back in April things looked very different. Almost the whole world was locked down and billions of people across the globe looked for ways to occupy themselves as they adjusted to new routines. Many people found solace in reading, meditating or learning a new language. Others preferred another time-honored tradition – arguing with randomers on the internet.
Thus, began the great UK Vs NZ meme war which raged on for several weeks over on the DnB memes Facebook page. Sadly, like most mythical battles, the exact origins of the conflict have been lost to the sands of time but the concrete evidence that the Kiwis emerged victorious remains for all to see. With 2.5k votes, it was settled that NZ has the best scene. And he who argues with a Facebook poll is a braver man than us.
So, what were the champions rewarded with? The most sacred of all safe spaces – their very own Allstars approved DnB Talk group. But this was only the beginning.
New Zealand made warehouse raves and sweaty clubs more than just a distant memory.
Thanks to the enviable way the country handed the coronavirus outbreak, clubs in NZ were able to reopen their doors back in June. Which meant that the rest of us had to doomscroll our way through videos of packed-out clubs with crowds dancing to the latest bangers. Luckily, we had an abundance of useless festival tickets to mop up our tears of frustration.
Jealous though we may have been, it was hard not to be impressed with the quality of events being put on by the NZ promoters. The Breaking Beatz warehouse raves looked particularly naughty and the levels of production proved that the Kiwi's take their raving just as seriously as us. But the UK's crowds are better, right? Nope.
New Zealand's DnB heads make the rest of us look like boring try-hards.
With New Zealand being one of the only places in the world able to party, the rest of us has time to take note of how people rave over there. And it turns out there's a reason why a lot of international DJs say it's one of their favourite places to play.
Watch a few videos from a NZ rave and you'll notice four things. 1. EVERYONE is going nuts. 2. Nobody has a phone in their hand. 3. People wear hotdog costumes in July just because. 4. Everyone has a massive smile on their face. It's the kind of fun, anything goes spirit that the UK scene has been lacking the last couple of years. Point NZ.
They stole the coolest guy in DnB.
Before the pandemic, Alix Perez could be found tearing up dancefloors across the UK most weekends. But even when things get back to normal, it could be a long while before we see 1985's head honcho on these shores again.
Because after 22 years of being able to claim him for our own, Perez left the UK behind to make a new life in Auckland. And whilst the move wasn't totally motivated by a desire to play out again (his Fiancé is from NZ), he's not wasted any time throwing himself straight into the scene over there.
In a recent interview with iDJ magazine he commented on the NZ scene and his feelings on being able to play in front of a crowd again:
"I've really missed the connection with the people and hearing the music through big systems like it's meant to be played and road-testing things. Like all of us have, I guess.'
"There are some really sick shows lined up over here. The scene here is incredibly healthy, with guys like The Upbeats, State of Mind, Truth. There's a lot of great national talent here, it's exciting to be part of that and I feel really fortunate to do that again soon."
But that's just one DJ we hear you cry! But this is PEREZ we're talking about- one of the most forward-thinking producers in the game! It's only a matter of time before more DJs have the same idea. In fact, has anyone seen Calibre lately?
They're going to be listening to heaters on NYE whilst you cry your way through a crate of Carling.
For better or worse, New Year's Eve is usually billed as one of the biggest nights of year. And whilst expectations don't always live up to reality, I think we'd all prefer to pay 35 quid to queue at a bar for 2 hours rather than endure the bleak-fest of NYE 2020.
Maybe you've decided to try and rally the crew for a zoom and livestream sesh, or perhaps you've decided to go to bed at 10:30 in the desperate hope that 2021 will make everything better. Either way, it's gonna be lame compared to what the Kiwi's are up to. We're not just talking club nights; we're talking multiple 3-day festivals with international artists that the government have given permission to enter the country. Sorry guys, but when even the powers that be support the rave, it's time to give it up. Speaking of which…
Jacinda Ardern is a DnB fan.
It's a relatively well-known fact that Prime Minister Jacinda Ardern has spun a few tunes in her time (she once dropped a set at 2014's Laneway Festival) but did you know she's also a big fan of NZ's DnB outfit Shapeshifter? So much so that she once gifted one of their albums to Prince Harry during one of his royal visits.
But she cemented herself as a true fan when she used their track 'Stars' during her speech at the Labour campaign launch. Can you imagine Boris Johnson stepping out to a bit of S.P.Y? Or Keir Starmer bopping to Bukem? We think not. You win again NZ.
They've got even bigger things planned for 2021.
So, there you have it. New Zealand definitely stole DnB in 2020, but what about 2021? The UK is definitely going to have to pull something big out the bag to win back our beloved 174.
But it's not going to be easy. Sub Focus, Dimension, Friction and Delta Heavy are just a few of the acts who have committed to quarantining so that they can play a number of NZ shows at the start of 2021. Then the executioner himself, Andy C, is set to head over in April. Let's just hope he doesn't get a taste for goon (google it) and decide to stay there or we'll have lost our WMD too.